---
Dental Amalgam, Mercury removal in Boston, Cambridge, Brookline, Winchester,Reading, Burlington and Woburn MA

Amalgam fillings include up to 50% of elemental mercury. Mercury causes serious environmental and human health concerns. Half of all mercury entering our local wastewater treatment facilities originates in dental offices! Here at DENTOLOGY, located in Boston and Woburn MA, we treat patients with metal-free fillings and crowns, practicing mercury-free dentistry. If you have amalgam fillings and would like them safely removed, DENTOLOGY can be of service and remove them for you. Amalgam/Mercury removal is another way DENTOLOGY takes part in being a Holistic Dental office in Greater Boston.


---
---
Safe Amalgam Removal Protocol

Bio-mimetic Dentistry is said to be the "future of dentistry". Imagine a way of eliminating all crowns and root canals, and instead extending the life of your teeth. Fortunately, DENTOLOGY, located in Boston and Woburn, can treat patients with Bio-mimetic Dentistry! In simple terms, Bio-mimetic Dentistry can be defined as mimicking life (bio= life, mimetic=mimicking). It is minimally invasive and protects and conserves patient's teeth. The tooth is sealed off leaving no chance of getting infection within the pulp chamber. This procedure uses small onlays that move, flex and function like actual teeth. If you have weak, fractured, and decayed teeth and would like to restore their strength - call DENTOLOGY to schedule a free consultation. Bio-mimetic Dentistry may be your solution to a better quality of life!


---
---
Kristen S. Boston, MA
"I rarely write reviews for dentists or doctors but I wanted to share my great experience at DENTOLOGY with Dr. Andrews. I originally chose his office because it was very close to work, but I have found more than just an office in a convenient location. Not only does Dr. Andrews know his stuff about teeth but he was also able to explain how tooth care relates to a persons health holistically. He went above and beyond to answer my questions (never felt rushed) and explain things in a way that was easy to understand. I also appreciate his concern for patient health - I have researched amalgam fillings and their negative effects and supposed toxicity on the human body. Other dentists encouraged me to use amalgam, where as Dr. Andrews is a supporter of composite fillings that i choose to go with. I have already recommended him to my boyfriend and friends. A++"

---
Call (617)261-6440 for your $150 TMD/TMJ Consultation with Dr. Andrews, If you suffer from the following: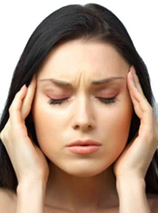 ---
---
---
Cosmetic and Holistic Dentistry in Greater Boston Massachusetts | Anton G. Andrews, DMD
DENTOLOGY BOSTON MA | 330 Congress Street Boston MA 02210 | Phone (617)261-6440 | e-mail: 330Congress@dentologyboston.com
DENTOLOGY WOBURN MA | 444 Washington Street, Suite 301 Woburn MA 01801 | (P) (781)995-4944 | e-mail: 444Woburn@dentologyboston.com