---
---
Advanced Implant Dentistry in Boston, Winchester,Cambridge,Burlington,Reading and Woburn MA
If you are missing a few or all teeth, you might be a candidate for dental implants. It is a treatment-of-choice to replace multiple missing teeth.
Thanks to the latest advancements in Dental Implantology, Dr. Andrews is able to treat these cases with great success. If your teeth were extracted more than 4 months ago, then most likely your have bone loss around the site of extractions.
Bone grafts
might be needed to replace missing bone volume for successful implant integration and a good long-term prognosis of the implant restorations (crowns and bridges).
Hence, the best time to schedule your
Free Dental Implant Consultation
with Dr. Andrews is
BEFORE your teeth are extracted.
. This approach will minimize the treatment time, the treatment cost, and will ensure the best prognosis for the future restorations.
All procedures are done by Dr. Andrews at our offices in
Boston and Woburn MA
.
---
Am I a candidate for Dental implants?

---
---
Why choose DENTOLOGY for Dental Implants?

As a Comprehensive Dentist, Dr. Andrews is able to provide all phases, including restorative, for Dental Implant Treatments
at our convenient
locations in Boston and Woburn MA.
Advanced Surgical Training and extensive experience in all fields of Dental Implantology, including
Bone Grafting, Sinus Lifts
and Multiple Dental Implants placements allows him to complete a surgical phase in one visit in 85% of all cases.
Cutting edge surgical protocol - use of platelet rich fibrin, or PRF d
ramatically reduces post-operative discomfort, shortens healing time, accelerates integration of implants and grafts and decreases chances for most complications. All complicated cases are treatment planned with Digital Implant Planning Software. Guided Implant Surgery is utilized for precise placement and helps to avoid complications associated with implant surgeries. Restorative phase always starts before the treatment. DSD - Digital Smile Design is utilized to create beautiful , natural smiles at the end of the treatment. Advanced CAD/CAM technology is used to design and to fabricate final restorations with the precise fit.
---
Featured All-on-6 Dental Implant Bridge Cases
---
---
---

---

Comprehensive Dental Implant Rehabilitation with All-on-6 Full Upper Fixed Bridge
and Lower Partial Overdenture Stabilized with Dental Implants.

A 60 year old male came to see Dr. Andrews with a desire to replace his loose upper and lower dentures with "something more stable" and also to get a better smile.
The treatment plan was made for a Fixed Upper Implant Bridge on 6 dental implants and lower removable overdenture which can be convert to a Full Fixed Lower Implant Bridge .
A single surgical procedure was required on each arch to remove teeth and to place dental implants along with bone grafts. Our cutting edge CAD-CAM 100% Digital Design Prosthetic Protocol developed by Dr. Andrews was used to fabricate All-on-6 Full Upper Fixed Bridge .

---

---

Full Arch All-on-6 Fixed Implant Bridge $20000 - $40000 per arch
---
Complete upper teeth reconstruction with fixed dental bridge

This patient presented with the poor prognosis for his upper teeth, severe bone loss and bite problems. After thorough evaluation Dr. Andrews recommended

ALL-ON-6

fixed implant bridge.

The entire surgical stage

, including extractions of all remaining upper teeth , bi-lateral sinus lift (right and left side), multiple bone grafts and placement of all 6 dental implants

was accomplished

by Dr. Andrews

in one visit.

6 months later the full upper arch dental implant bridge was delivered.

Paul M.
"After years of going to the dentist and spending a lot of money on my teeth, I ended up having six teeth left on the top which kept on breaking. I saw a lot of different dentists to work on them and I got no satisfaction. Finally, I found Dr Anton Andrews. I went to his Boston office and he explained what he can do for me. I was so satisfied with the plan and went on having the six implants with thirteen teeth. I was so impressed with the whole process...did not have any pain. He did what he exactly have told me. Now, I cannot stop smiling which I was so hesitant to do before I got my new beautiful new set of teeth. I would like to thank Dr Andrews and staff for taking good care of me during the whole process. I recommend you to anybody for great dental work...

."
---
Full Upper Dental Implant Bridge


75-year old teacher was referred to DENTOLOGY by a family member who already had dental implant treatment completed by Dr. Andrews.
She had only few teeth left and those remaining ones didn't make up a great smile. Full Arch Fixed Dental Implant Bridge option was chosen to rehabilitate her upper arch.
During a single surgery all remaining upper teeth were removed, bone grafts, sinus lifts were done and 5 dental implants were placed.
Few months later this woman was smiling with a million-dollar smile she so long dreamed about.

---
---
Lower denture stabilization with
two dental implants and two snap-on attachments.

This patient initially came for a Free Dental Consultation with Dr. Andrews.
Existing old partial did not fit after one of her teeth had broken.
After thorough dental examination Dr. Andrews recommended to extract remaining lower teeth and immediately place two regular size dental implants in order to stabilize a new full lower denture.
During only one surgery three lower teeth were removed, two dental implants were placed. Three months later two snap-on attachments were placed on the integrated implants.
Speech, chewing had greatly improved instantly. The satisfied patient regained quality of life she desired and expressed a wish to replace the old upper denture with the new one.
---
Compare Dr. Andrews to other implant dentists/specialists
---
Other dentists/surgeons

try to find an easy and quick way to treat complicated cases. Most often, ALL-ON-4 technique is advertised. Originally, this concept of using only 4 implants and the conversion of an existing denture into fixed implant bridge was designed to benefit patients who cannot afford conventional implant rehabilitation. Since the introduction of ALL-ON-4, dentist baffled by increased failure rate, especially on the upper jaw, tried to modify the technique by adding more implants, splinting narrow implants with ugly metal bars. They also use extra-long implants (ZYGOMA) in order to obtain more bone support. There are numerous disadvantages and limitations for this concept, among those are the following:



---

All-on-4 = None-on-3

---

All-on-4 with Zigoma implants

Longer not always better

---

Implant bar overdenture

---

Other dentists provide No warranties on dental implant bridges

Due to "no-bone graft" approach, narrow 3-4mm (thin) implants are used.
Insufficient bone thickness, surrounding implants leads to bone loss around them
Overangulated to 30-45 degrees thin implants cause screw-loosening, bone loss, metal fatigue and fracture
All-on-4 cannot be used against natural teeth
Cantilevered prosthesis ads additional stresses to the terminal overangulated implants.
Placing ZYGOMA extra long implants endangers well being of patients due to its invasive nature and increased risk of complications.
All-on-4 = Non-on-3. The loss of only one implant leads to the failure of the whole implant bridge.
Implant bar overdenture is a removable prosthesis and without it patients have "Frankenstein" appearance.
Acrylic teeth break, chip and wear over time.
Treatment cost is way too high for the delivered result.
It ranges $17500-$45000 per dental arch.
to be continued...



Dr. Anton Andrews

starts every treatment with thorough diagnostics and case planning. He uses

Neuromuscular approach

to achieve equilibrium between muscles, joints and teeth. This allows to avoid excessive pressure and stresses on implant bridges from chewing and bruxism (grinding and clenching), With every case Dr. Andrews delivers a physiologic myobite which improves patient's function, muscles tone and posture. Treating his dental implant patients Dr. Andrews abides laws of physics, physiology and follows nature's original design as close as possible, practicing Bio-mimetic Dentistry.

Most of his cases require only one surgery

to remove failed teeth, place bone grafts/sinus lift, where needed, along with 6 implants to create reliable implant bridge foundation.

---

Bio-mimetic Dentistry

---

All-on-6

6-9 mm wide implants to support back teeth

---

Modern DENTISTRY+Advanced TECHNOLOGY = DENTOLOGY

Reduced Dental Implants Cost

---

Life-time chip-free Warranty

Dr. Andrews never places less than 6 implants to support teeth in the upper arch.
He over-engineers his cases to make them much stronger to withstand grinding and clenching..

Dr. Andrews uses advanced surgical techniques. This allows him to place 6-7mm wide diameter implants (300-400% more bone contact, compared to 3-4mm) to replace molar teeth and to create necessary bone volume around them.
Dr. Andrews uses autologous (patient's own) growth factors L-PRF to speed up healing and decrease postoperative discomfort.
Dr. Andrews respects laws of physics spreading his implants back enough to avoid the cantilever effect.

Dr. Andrews avoids overloading his implants, placing them as straight as possible.
While other dentists charge $40,000 - $60,000 for each arch, at DENTOLOGY we offer ALL-ON-6 Fixed Implant Bridge for the half this amount - $20,000-$40,000 per arch. We able to offer this low price by using CAD/CAM milling technology, TRIOS digital scanner precise 3-minute impressions,streamlining the procedures and having an in-house implant laboratory. There is no other office in Greater Boston offers this advanced modern restoration for such price.
---
All-in-one Dental Implant Center in Boston and Woburn MA.
If you have been missing all teeth for a long time and tried to wear the denture or are about to loose all your teeth on the upper or lower jaw -
call Dr, Andrews for your Free Implant consultation.
During your Complimentary Dental Implant Consultation at our DENTOLOGY Implant Center in Boston or Woburn MA
you will find out about the treatment options available and your dental implants cost.
Dr. Andrews's patients who choose an implant-supported bridge or implant over-denture over a regular denture, say they have a better ability to chew, have an improved appearance, are more confident, maintain a healthier diet, and feel happier and better about themselves.They report that their implant-supported bridges or dentures feel more like "real" teeth than regular dentures, because they are locked firmly into place, whereas the regular dentures may occasionally slip off the gums.
Eat better
Implant-supported bridges or dentures can increase your biting force, allowing you to eat foods that you ate with your natural teeth. As the jawbone shrinks, your chewing efficiency reduces, making it difficult to eat certain foods. Implant bridges and dentures can restore chewing efficiency comparable to that of natural teeth, allowing you to enjoy foods like apples, steak, and corn.
Speak better.
Implant-supported bridges and dentures allow patients to speak with confidence in a relaxed and natural tone. Ill-fitting dentures slip and slide around the mouth. The facial muscles become tense in an attempt to hold the teeth in place, often resulting in mumbling, slurred speech, or clicking noises.
Feel Better.
Implant bridges are completely fixed, non-removable replacement of your natural teeth. They fill and look like natural teeth.
Implant over-dentures are effectively anchored to your jaw via the snap-on type of attachment. Although they can be removed for cleaning, they are otherwise attached, providing a stable surface for eating and laughing. Additionally, you regain nearly all the abilities you had with your natural teeth, you will feel more confident and enjoy life more fully.
At DENTOLOGY our ultimate goal is to make implant-supported teeth replacements that are attractive, balanced, stable, sturdy, and very comfortable. Your confidence and great peace of mind when you smile, is the best reward for us.
Call DENTOLOGY for your Free Implant Consultation (617)261-6440
BEFORE your teeth are extracted.
---
---
Types of Dental Implant Supported Full arch Prosthesis
---
Implant Supported Fixed Bridge

A Fixed Implant Supported Full Arch Zirconia Bridge is the best choice for all teeth replacement.

If you are missing or about to loose all your teeth on the upper or the lower jaw,

come see Dr. Andrews

to find out more about this latest advanced teeth replacement technology.

Literally - chip-free, precision milled

CAD/CAM Zirconia Oxide Ceramics is the best treatment option for replacing missing teeth. Dr. Andrews is one of few dentists in Greater Boston, who offers this amazing dental technology to his patients. It has no metal, no acrylic, or any other type of resin that often chips or degrades over time. It is made of 100% Zirconia Ceramics in the Certified USA dental laboratory. It comes with DENTOLOGY LIFE-TIME chip free warranty.

Call DENTOLOGY for your Free Implant Consultation (617)261-6440

BEFORE your teeth are extracted.
---
Dental Implants Are Permanent Teeth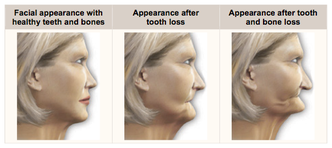 Full arch Implant Bridge replaces all of your upper and/or lower teeth. They are permanently supported on four or six dental implants. Prettau Zirconia Implant Bridge looks,feels and functions just like healthy, natural teeth. It is amazing what modern dentistry has to offer for all teeth replacement.
Implant supported bridge won't slip or slide when you speak and chew food.
It securely attached to integrated with your jawbone implants. It does not sits on your gums, like a removable denture – so an implant bridge can't move and create sore spots on sensitive gum tissue.
When Dr. Andrews delivers your Implant bridge, it will preserve your jawbone. Dentures don't provide the stimulation needed to support bone health, so denture wearers lose bone mass over time and develop a "sunken" facial contour that makes them look older than their years. Prettau Zirconia Implant Bridge helps to prevent bone loss and preserve your facial appearance. Call Dr. Andrews for your Free Implant Consultation (617)261-6440 BEFORE your teeth are extracted.

---
---
---
What is Dental Zirconia?

Dental Zirconia is Zirconium dioxide (ZrO2). It is a compound of the element zirconium occurring in nature and has already been used for 10-15 years in prosthetic dentistry .Compared to regular dental porcelain Zirconia has incredible bending strength, high resistance and is fully bio-compatible. It is increasingly used in dentistry (posts, crowns, bridges and implants). Zirconia as a pure oxide does not occur in nature. It has been given the nickname "ceramic steel," and the scientific term is zirconia dioxide. This biomaterial is widely used in medicine and dentistry because of its mechanical strength as well as its chemical and dimensional stability and elastic modulus similar to stainless steel. A unique characteristic of zirconia is its ability to stop crack growth, which is termed "transformation toughening". The white is a basic color of Zirconia. Its biotechnological characteristics enable the production of bio-compatible, high-quality and aesthetic dental and implant reconstructions. Prettau Zirconia displays incredible density and smoothness. Thus it does not cause any wear on natural dentition. By contrast, regular porcelain crown or veneer will cause wear on natural dentition,due to its highly porous structure which acts like sandpaper.

---
---
---
Cosmetic and Implant Dentistry in Greater Boston Massachusetts | Anton G. Andrews, DMD
DENTOLOGY BOSTON MA | 330 Congress Street Boston MA 02210 | Phone (617)261-6440 | e-mail: 330Congress@dentologyboston.com
DENTOLOGY WOBURN MA | 444 Washington Street, Suite 301 Woburn MA 01801 | (P) (781)995-4944 | e-mail: 444Woburn@dentologyboston.com