---
REFERRING DOCTORS
---
---
| | |
| --- | --- |
| Part I. Reversed Restorative Rehabilitation | Part II. Reversed Restorative Rehabilitation |
---
DENTOLOGY Offers Full Service Cosmetic and Implant Dentistry in Boston and Woburn MA
NOW HIRING

Includes the following:

Treatment Plan
X-ray (if necessary)
Estimate

All other consultations $150-$200
(might be covered by dental insurance)


---

---
---
Success Story: Complete Conservative Smile Makeover

This beautiful young lady came to our

Cosmetic Dental Practice in Boston

with the desire to obtain a

better smile

. Her previous

Invisalign orthodontic treatment

done by another dentist had failed to deliver any result due to the poor treatment planning. After completing a detailed smile analysis, Dr. Andrews recommended to start with a new physiological (Neuromuscular) bite in order achieve the following:

Once her new bite was established, the restorative phase of the cosmetic dental treatment had followed with 12 upper and 5 lower teeth received metal-free, all-ceramic restorations equilibrated into perfect balance with the muscles and the joints (TMJ). In addition, the cavities on the remaining teeth were treated with conservative bio-mimetic, mercury-free composite white fillings.
---
Do you suffer from any of these symptoms?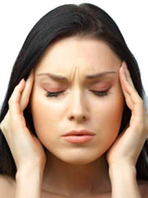 ---
---
---
Am I a candidate for Dental implants?

---

Why choose DENTOLOGY for Dental Implants?

---
---
Dr. Andrews versus other implant dentists/specialists
Other Dentists

---

Doomed to fail when
laws of Physics are ignored and physiological limits are violated.

Other Dentists do not place implants immediately after extractions. They wait 4-6 months and their patients loose bone volume (width). Then they use narrow implants (3-4 mm wide) to replace molar teeth. As a result of inadequate load from chewing, clenching and grinding, implant fatigues and fractures. Other dentists' patients have to go through 3-4 surgeries to replace their failing teeth with dental implants.


---

| | |
| --- | --- |
| | Dealing with narrow bone ridges, other dentists often times fails to create enough bone width for wide molar implants. Furthermore, they place whatever implants that may fit the narrow ridges such as small diameter implants (3-5 mm) on the molar site. As a result, narrow implants causes bone loss (white line) over time and ultimately fracture (red line). |

Dr. Anton G Andrews

---

Built to last!

Dr. Andrews places Implants Immediately after extracting teeth because the bone width is the widest around the teeth. Dr. Andrews uses no less than 6-7 mm wide implant diameter for molars. As a result his implants are much stronger and will NEVER fracture.
DENTOLOGY patients will have only one surgery to replace their failing teeth with dental implants. We offer a Life-time chip-free warranty on all-ceramic crowns.

---

| | |
| --- | --- |
| | Dr. Andrews uses advanced bone grafting techniques to create bone for the patients that is required for wide diameter implants. His wide molar implants have 300-400% more contact surface with bone and do not loose bone over time and will NEVER fracture. Dr. Andrews had completed this case with only ONE surgery. |
---
Featured Case for COMPREHENSIVE DENTAL REHABILITATION
Comprehensive dental rehabilitation

is one of the most difficult, so called "multidisciplinary" dental treatments. The entire treatment of this complex case was done from start to finish by Boston's best

Comprehensive Dentist

-

Dr. Anton G Andrews

.

A wide spectrum of dental techniques and clinical procedures were used during this complex dental therapy to achieve the patient's beautiful smile. Among those were the following:

Dental Implants, Bone grafts, Sinus lifts (bone augmentation)

CAD/CAM Digital Restorative Dentistry
Root Canal Therapy. Teeth Extractions

Laser Dentistry, Digital x-rays, Virtual Smile Design
---
DENTOLOGY Boston MA

---
---
DENTOLOGY Woburn MA

Cosmetic and Laser Center

444 Washington Street, Suite 301

Woburn MA 01801

(781)722-0270
444Woburn@dentologyboston.com
Exit 36 off Rt.95. Next to the Post Office,Kohl,
Lowes and Woburn Mall Plaza.

---
---
---
Dr. Anton Andrews, your Comprehensive Dentist in Boston , provides Dental Implants, Bone Grafting for Dental Implants, Single Tooth Implant, Free Dental Implants Evaluation, All Teeth Replacement with Dental Implant Bridge, Teeth in a Day, All On 4™, Cosmetic Dentistry, Restorative Dentistry, Dental Crowns and Dental Bridges, Porcelain Veneers, Cosmetic Dental Makeovers,Teeth Whitening and Neuromuscular Dentistry, TMJ/TMD Therapy. Botox Cosmetic Boston MA.
---