Pain/clicking in TMJ | Headaches | Broken teeth | Tinnitis - Ringing in the ears
---
Call 617-261-6440 for your TMD/TMJ Consultation with Dr. Andrews, If you suffer from the following: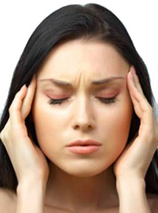 ---
---
60-70% of Tempromandibular Dysfunction (TMD) cases can be treated with Night Guard Therapy
---
---

Temporo-Mandibular Joint - TMJ

Custom Dental Night Guard (NG) Boston MA.

It has been estimated that around 90% of the adult population suffer from various forms of an "OCCLUSAL DISORDER" TMD (GRINDING AND/OR CLENCHING). Normally, during chewing, muscles of mastication squeeze your jaws with 30-50 pounds of pressure per square inch. But when someone clenches or grinds teeth at night the pressure jumps up to 1000 pounds/square inch. Nocturnal bruxism can destroy otherwise healthy dentition, creating cracks, shortening the teeth due to wear and ultimately - breaking teeth. The most common symptoms are: Sensitivity to cold, hot and sour; Morning muscles stiffness; pain, cracking and dislocation of the joints of the lower jaw (TMJ), ear pain, headaches, migraine etc. The latest research data show that as much as 70% of the headaches and migraines are caused by grinding and clenching (TMD). The first line of defense for the patients who suffers from occlusal disorder will be fabrication of the custom NIGHT GUARD. This relatively inexpensive appliance will save your teeth from destructive force of the muscles, will increase longevity of the fillings, crowns, bridges and dental implants. Also it will improve your sleep and will prevent traumatic injury to the jaw's joints (TMJ). Dr. Andrews uses advanced design (NTI) for his NIGHT GUARD (NG) prescriptions. In most cases it is a small, hard appliance placed on the four lower front teeth at night. Fabrication process usually takes 2 weeks, consists of two 30-minute visits.
If you think that you might suffer from occlusal disorder, call DENTOLOGY at (617) 261-6440 for your Night Guard complimentary consultation ($200 Value) with Dr. Andrews.

*Please note: Dr. Andrews certifies that NTI Night Guard does not contain Bisphenol-A

---
Non-invasive, effective, physiologically driven , biomimetic treatment for TMJ-TMD-MPD
Neuromuscular dentistry (NMD) is the art and science of using the relaxed position of the head and neck to place the jaw in an optimal physiological position. Twenty five years of research and clinical experience have shown this technique to be effective. Dr. Andrews treats patients with various levels of head and neck pain. NMD also used in finding the optimal jaw position before restorative dentistry and greatly increases the longevity of restorations and natural dentition.
As a Neuromuscular Dentist, Dr Andrews uses various NMD modalities :
TENS Ultra low frequency trans-cutaneous electrical stimulation - to relax and "reset" the muscles memory.
K7 is a sophisticated computer program to record and interpret tempromandibular joint (TMJ) sounds, masticatory (chewing) muscle activity (EMGS) and the path of movement the jaw follows in function (CMS). This information allows Dr. Andrews to find the most relaxed physiologic position for the jaw which may be combined with tomography (specialised jaw joint (TMJ) x-ray) helping to determine the best bite for comfort and aesthetics.
Tempromandibular Dysfunction (TMD) also referred to as Myofascial Pain Dysfunction (MPD) or Tempromandibular Joint Syndrome (TMJ). This is a chronic illness that affects 75% + for the US population. There are many people who have no pain but still have Occlusal disease (misaligned bite). Worn, chipped or broken teeth, broken fillings, changing position or shape of the smile are all indications that and individual can benefit from treatment.
As a chronic degenerative disease, it often takes years to develop. As a Neuromuscular Dentist in Boston and Woburn MA, Dr. Anton Andrews has new techniques and computerized technology that can help many to find relief from TMD.
People who suffer TMD have a structural imbalance in their jaw-to-skull relationship.
This is caused by a bad bite (malocclusion), which causes the following:
Alteration of the position of the TMJ placing excessive pressure on the joint and tissues around them.
Twisting the jaw into a strained position. This affects the muscles in the face, back, neck and shoulders
To correct this, the jaw is brought down and forward into a muscularly balanced position and in most cases, we can do this without surgery or braces.

---
Clinical Cases. Neuromuscular Dentistry Success Stories.
617-261-6440

Simultaneous Replacement of all back teeth
55 y.o. healthy male from New Hampshire presented with loss of posterior teeth in all 4 quadrants, collapsed bite with moderate TMJ arthrosis .
SINGLE surgery - 7 implants placed along with few extractions, bi-lateral crestal sinus lifts, GBRs. No surgical guides had been used.
Back teeth had been restored 100% digitally utilizing Reversed Restorative Rehabilitation Technique. All restorations manufactured with CAD-CAM. All Implant Crowns and Bridges are all ceramic, screw-retained full contour zirconia. Collapsed bite had been opened with Gneuromuscular technique. Occlusion was equilibrated 2 weeks after delivery with TENS.
Cavities on front teeth were filled with tooth-colored composite fillings.
| | |
| --- | --- |
| Neuromuscular Dentist in Boston and Woburn MA | Call for a consultation today 617-261-6440 |
---
---
Full Mouth Dental Reconstruction

is one of those so called "multidisciplinary" cases, was done from start to finish by only one

Comprehensive Dentist

-

Dr. Anton G Andrews

.

Wide spectrum of dental techniques and clinical procedures was used during this complex treatment . Among those were the following:
---
---
---
Neuromuscular Dentistry in Boston, Brookline, Medford, Winchester, Burlington,Woburn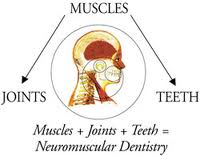 Frequently Asked Questions About Neuromuscular Dentistry
WHAT is Neuromuscular Dentistry?
Muscles + Joints + Teeth = Neuromuscular Dentistry
Occlusion (bite) is the foundation of dentistry. It is of key importance in the success of every major dental procedure. Occlusion is affected by a triad of factors – the teeth, the muscles and the temporomandibular joints. Traditional dentistry has focused on the teeth – what might be called 'one-dimensional' dentistry. Neuromuscular Dentistry (NMD) is a term that has been applied to the additional consideration of the 'second & third dimensions' – muscles and TM joints.
Neuromuscular Dentistry is the science of dentistry that embodies accepted scientific principles of patho-physiology, anatomy, form and function. NMD objectively evaluates the complex relationship between teeth, temporomandibular joints and the masticatory muscles in order to achieve an occlusion that is based on the optimal relationship between the mandible and the skull. It is the science of occlusion that is based on a premise of relaxing the muscles to establish an optimal occlusal position. In summary, NMD is the science of occlusion that objectively measures the physiologic functions affected by occlusion to achieve the desired treatment goal.

---
Frequently Asked Questions About Neuromuscular Dentistry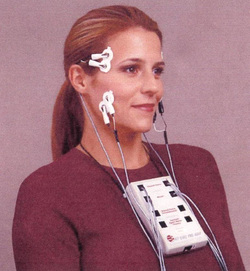 WHY is Neuromuscular Dentistry Important?
The limited time in the dental curriculum makes if difficult enough for schools to prepare dentists to deal with the teeth. Muscles and joints typically get a cursory once-over. As dentists go into practice, it is not uncommon to hear them say that they have done procedures 'by the book' and yet have less than satisfactory results. Or, that a case is so complex they refer the case out rather than treat it themselves. Neuromuscular dentists commonly report that taking muscle and joint status into consideration aids them in optimizing treatment, minimizing the times that they are 'surprised' by less than ideal
outcomes, and gives them the added insight needed to treat complex cases.

WHAT is TENS (Transcutaneous Electrical Neural Stimulation)?
Neuromuscular Dentistry begins with the true relaxation of the muscles through the use of TENS. TENS is a widely used term, but as used in Neuromuscular Dentistry it is more properly called ultra-low frequency electrical muscle stimulation. This safe, battery operated device delivers a mild electrical stimulus to the muscles via neural pathways. The stimulus induces involuntary contraction of the uscles controlled by the facial (7th) and masticatory (5th) cranial nerves.
WHY Use TENS?
Muscles of the face and neck are often 'programmed' (propriocepted) to control head and mandibular posture in a way that accommodates occlusion (bite), even though that particular occlusion may be less than ideal. Dr. Andrews, a Neuromuscular Dentist in Boston and Woburn MA, wants to relax these often tense muscles to find their true resting state and establish the occlusion at that position. It is extremely difficult to voluntarily overcome this proprioception, so 'TENS' is used. A secondary use of low frequency stimulation is to achieve drug-free pain relief of pain of muscular origin.

WHY is Evaluation of Physiologic Function Important?
The state of the teeth and the joints very often cause the muscles to accommodate. Evaluation of the hard tissue alone does not provide insight to the true status of the occlusal system. This is why the Neuromuscular Dentist, Dr. Andrews uses objective, scientific documentation methods in the comprehensive evaluation of occlusion. Through the use of jaw tracking, electromyography and joint sound recording, a complete analysis of the function (or dysfunction) of the masticatory system is accomplished.

WHAT is Electrosonography (ESG)?
ESG is most commonly called 'sonography' and sometimes 'joint vibration analysis'. It utilizes computer based vibration sensitive transducer technology that quickly and non-invasively records joint sounds and vibrations originating in the temporomandibular (TM) joints. The patient wears a lightweight headset that positions two sensors over the joints. Dr. Andrews instructs the patient to open and close, and in just a few minutes valuable information about joint function is captured for analysis.

WHY Use Sonography?
Bone transmission of sound is so rapid that unilateral study of joint sound with a stethoscope may not even discern which side the sound is coming from. Further, sounds studied in this manner are subjective and not documented. Data captured by means of sonography not only record joint sounds from both TM joints simultaneously, the information can be played back at will. Dr. Andrews can analyze this recorded information in a number of ways that may yield additional insight regarding joint status and joint function. The test can be used as a very quick assessment of joint status and to document patient response to the neuromuscular treatment.

---
---
---
---
Cosmetic and Implant Dentistry in Greater Boston Massachusetts | Anton G. Andrews, DMD
DENTOLOGY BOSTON MA | 330 Congress Street Boston MA 02210 | Phone (617)261-6440 | e-mail: 330Congress@dentologyboston.com
DENTOLOGY WOBURN MA | 444 Washington Street, Suite 301 Woburn MA 01801 | (P) (781)995-4944 | e-mail: 444Woburn@dentologyboston.com