---
---
---

Includes the following:

Treatment Plan
X-ray (if necessary)
Estimate


All other consultations $150
(might be covered by dental insurance)


---

---
---
Dr. Anton G Andrews, DMD - Cosmetic, Neuromuscular Dentist in Boston and Woburn MA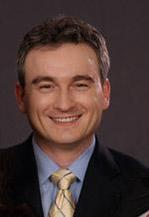 When looking for a Cosmetic and Implant Dentist in Boston and all around Greater Boston MA, one does not need to search any further than Anton Andrews, DMD at DENTOLOGY.
Out of 42 years of his life, Dr. Andrews dedicated 27 years to learning and perfecting the craft of dentistry.
Dr. Andrews is a licensed Massachusetts dentist
with two private practices located in Boston and Woburn MA.
Dr. Andrews specializes in
Cosmetic Dentistry
,
Comprehensive Dental Rehabilitation (smile makeover)
,
Dental Implantology,
Neuromuscular Dentistry,
Facial Orthotropics (growth guidance),CAD/CAM Digital Dentistry and a full range of routine dental treatments. He takes pride in providing a modern and innovative dental experience for all his patients.
Dr. Andrews transforms smiles, faces and literally changes lives by his exceptional clinical experiences. Being on top of the cutting edge of Digital Dentistry, he utilizes the latest CAD-CAM technology available while creating precise dental restorations with the least impact on nature.
Dr. Andrews is also one of the few
holistic and bio-mimetic dentists in Boston
, MA.
DENTOLOGY is a mercury-free practice and all our crowns and bridges are made of 100% all-ceramic.
As an expert in
Neuromuscular Dentistry,
Dr. Andrews is able to provide drug-free relieve to patients with
TMD-TMJ, headaches and orofacial pain syndrome
.
Dr. Andrews launched his dental career in 1992, successfully graduating from a Dental Academy in Russia. He was the youngest dental student through the entire 35-year history of the Dental School to be awarded a Doctor of Dental Medicine Degree at age of 19 years old.
Building on this foundation, he completed the Advanced Clinical Residency Program in General Dentistry and began practicing general dentistry in Moscow.
In August 2000, Dr. Andrews moved to Boston, MA to further his clinical skills at Boston University. Dr. Andrews soon later graduated from Boston University, School of Dental Medicine (BUSDM) with honors in 2005.
For years, he worked hard in hopes of one day building his own dental practice. In February 2010, with the help of his wife, Dr. Ekaterina Zhantuan, that dream came true. They are now living the "American Dream" pouring their heart and soul into DENTOLOGY and providing their patients with outstanding dental services.
Dr. Andrews is a member of the following Professional Dental Organizations:
American Dental Association
Massachusetts Dental Society.

Fellow of International Academy of Dental Implantology (IADI)

Restorative Dental Study Club of Cambridge
Occlusal Connections Study Club
In his leisure time, Dr. Andrews enjoys traveling, boating and fishing.
---
---
When circumstances do allow, teeth replacement with dental implants could be done in two major visits.
This video features the surgical phase (the first visit) of the dental implant treatment.
Bio-mimetic, minimally invasive 1-hour tooth replacement surgery was performed by Dr. Anton Andrews.
Without any incisions, a broken tooth was removed, preserving the bone structure. An immediate dental implant was placed, along with a bone graft.
Platelet Rich Plasma (PRP), Platelet Rich Fibrin (PRF) packed with growth factors were utilized to reduce post -operative discomfort, swelling and to accelerate the healing.
Call to schedule a FREE Dental Implant Exam before your teeth are extracted.


---
Dr. Andrews versus other implant dentists/specialists
---
Other Dentists

---

Doomed to fail when
laws of Physics are ignored and physiological limits are violated.

Other Dentists do not place implants immediately after extractions. They wait 4-6 months and their patients loose bone volume (width). Then they use narrow implants (3-4 mm wide) to replace molar teeth. As a result of inadequate load from chewing, clenching and grinding, implant fatigues and fractures. Other dentists' patients have to go through 3-4 surgeries to replace their failing teeth with dental implants.


---

| | |
| --- | --- |
| | Dealing with narrow bone ridges, other dentists often times fails to create enough bone width for wide molar implants. Furthermore, they place whatever implants that may fit the narrow ridges such as small diameter implants (3-5 mm) on the molar site. As a result, narrow implants causes bone loss (white line) over time and ultimately fracture (red line). |

Dr. Anton G Andrews

---

Built to last!

Dr. Andrews places Implants Immediately after extracting teeth because the bone width is the widest around the teeth. Dr. Andrews uses no less than 6-7 mm wide implant diameter for molars. As a result his implants are much stronger and will NEVER fracture.
DENTOLOGY patients will have only one surgery to replace their failing teeth with dental implants. We offer a Life-time chip-free warranty on all-ceramic crowns.

---

| | |
| --- | --- |
| | Dr. Andrews uses advanced bone grafting techniques to create bone for the patients that is required for wide diameter implants. His wide molar implants have 300-400% more contact surface with bone and do not loose bone over time and will NEVER fracture. Dr. Andrews had completed this case with only ONE surgery. |
---
---
---
---