---
---

Includes the following:

Treatment Plan
X-ray (if necessary)
Estimate

All other consultations $150
(might be covered by dental insurance)


---

---
---
Lifetime Unconditional Chip-Free warranty for Zirconia Full Contour Crowns

Blending modern dentistry with advanced technology Dr. Andrews is confident to provide his patients with unparalleled Lifetime warranty for All-Ceramic Full Contour Zirconia Crowns.
If your Ceramic Full Contour Zirconia Implant crown chips , Dr. Andrews will replace it absolutely free. Life-time chip-free warranty on implant crowns.


---
---
Dental patients reviews for DENTOLOGY Boston/Woburn MA
---
Kristen S. Boston, MA
"I rarely write reviews for dentists or doctors but I wanted to share my great experience at DENTOLOGY with Dr. Andrews. I originally chose his office because it was very close to work, but I have found more than just an office in a convenient location. Not only does Dr. Andrews know his stuff about teeth but he was also able to explain how tooth care relates to a persons health holistically. He went above and beyond to answer my questions (never felt rushed) and explain things in a way that was easy to understand. I also appreciate his concern for patient health - I have researched amalgam fillings and their negative effects and supposed toxicity on the human body. Other dentists encouraged me to use amalgam, where as Dr. Andrews is a supporter of composite fillings that i choose to go with. I have already recommended him to my boyfriend and friends. A++"

---
Alexander S. Needham, MA
"I lost one tooth a long while ago. Recently tooth next to the missing one cracked and became irreparable Before he started the procedure, Dr. Andrews clearly explained how it would be done. In one visit Dr. Andrews extracted damaged tooth, inserted two implants, and performed a procedure to increase thickness of the my jaw bone. No pain during the procedure, virtually no pain afterward. The entire process was completed in six months. Excellent job by Dr Andrews. I highly recommend him for all your dental needs."
---
Kim G. Winchester MA
"After months of apprehension, I finally decided to have my front crowns replaced. Dr. Andrews was very patient and thorough with me. He explained the whole procedure and show me diagrams and samples of before and after. He was very meticulous during the procedure, he took his time and did not mind spending extra effort to give me the result I needed for my teeth. I am extremely happy with the result and wish I had done it sooner. I would highly recommend Dr. Andrews to anyone looking for an excellent dentist. He is very knowledgable and competent. He has a calm spirit that can put all your anxiety to rest. He uses very high end technology and does not cut corners when it comes to quality work. You will not be disappointed...Thank you Dr. Andrews"
---
Judson A.
"Dr. Andrews and his wife Ekaterina are amazing. I had been diagnosed with moderate mercury poisoning due to failing amalgam. I was skeptical that my previous dentist was up to the task. As this was already a health concern I needed to find a dentist I could trust and an expert in their field. I happened to be picking up my girlfriend from laser treatments when I met Ekaterina and Dr. Andrews. They were both keenly aware of the dangers of amalgam and the unique process for their safe removal. On top of their expertise, they are two of the nicest people you'll ever meet—very helpful when you're about to spend 25+ hours in a dentist chair. They explained every step of the process thoroughly, I never felt rushed and knew I was in good hands. They clearly love what they do. It has been a year now since I had several crowns, a tooth pulled and many fillings replaced. Dr. Andrews made a point of saving as much of the original tooth as possible which required absolute precision. Recent X-rays showed that everything is still 100% and my smile has never looked better. My health has noticeably improved as my mercury levels have dropped to safe levels. This was the best money I've ever spent and I am very grateful to the team at DENTOLOGY."
---
Complete upper teeth rehab with fixed dental bridge Paul M.
"After years of going to the dentist and spending a lot of money on my teeth, I ended up having six teeth left on the top which kept on breaking. I saw a lot of different dentists to work on them and I got no satisfaction. Finally, I found Dr Anton Andrews. I went to his Boston office and he explained what he can do for me. I was so satisfied with the plan and went on having the six implants with thirteen teeth. I was so impressed with the whole process...did not have any pain. He did what he exactly have told me. Now, I cannot stop smiling which I was so hesitant to do before I got my new beautiful new set of teeth. I would like to thank Dr Andrews and staff for taking good care of me during the whole process. I recommend you to anybody for great dental work...

."
---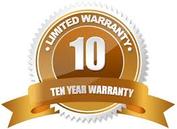 At DENTOLOGY we strive for perfection and satisfaction, which is why we are happy to provide you this warranty, something few other offices in Boston offer.Our goal is to provide our patients with a dental implant that will provide the most successful outcome long term.
Your Implant will work or Dr. Andrews will remove it and replace it - absolutely free.
In those rare instances when an implant does fail, corrective surgery such as bone and/or soft tissue grafting is often needed. If Dr. Andrews has to remove one of his implants, he will replace the implant and also perform any necessary corrective procedures at no cost.An implant is considered to be failure if it becomes mobile or if it has progressive bone loss equal or more than 50% .
Conditions and Limitations*
If an implant fails to integrate Dr. Andrews will replace it at no cost, one time only. If an implant requires a repair procedure, it will be done, one time only. An annual implant examination including x-rays or regular dental cleanings in DENTOLOGY office (when recommended) is an absolute requirement for this warranty to apply. This warranty does not apply to smokers or to persons who have, or who develop, an uncontrolled systemic health problem, such as, but not limited to, diabetes, autoimmune disorders, severe osteoporosis, or any condition requiring long term steroid use.

---
---
A Google User reviewed a year ago . Overall Excellent
After reading some reviews on Google, I needed to check this place out for myself. I discovered amazing people,office,service, and intelligence. Dr. Andrews, other than being just a real great and happy person, drew a diagram and spent time to educate me on my dental hygiene and status. This was the first dentist appointment I actually looked forward too and it was validated- what else can you ask for!!
---
A Google User reviewed a year ago Overall Excellent
"An excellent dentist office! Not only is Dr. Andrews a good dentist but the entire office is a pleasure to deal with. Dr. Andrews focuses on preventative dentistry and not trying to pressure you into unnecessary cosmetic work. They've also done a great job of incorporating technology into your interactions - reminder e-mails, ability to fill out new patient questionnaires electronically, before your visit and with the late hours, you don't have to disrupt your entire day for a visit. Highly recommended!"
---

A Google User reviewed 2 years ago Overall Excellent
"THE best dentist I have ever been to, I actually enjoy going to the dentist now for the first time in my life. Dr. Anton Andrews is extremely knowledgeable and put a significant amount of effort into explaining exactly what was going on with my teeth in great detail, drawing diagrams and explaining processes in such a way that after a couple of visits, I understand far more about my teeth than the knowledge I have accumulated throughout the rest of my life combined. His manner is completely calm and unrushed in everything he does -- he left a practice he was working at previously where he was told he had to rush as many people through as possible in the shortest time possible to maximize profits, which can lead to shoddy work, and founded the Dentology practice so that he could focus on quality of care instead. He was very compassionate in the manner in which he administered the various mildly painful injections etc. that I needed as he took care of various fillings, and he had great attention to detail, e.g. he would only add the filling material gradually a step at a time and cure it at each step, so that the filling is more likely to last a lifetime (some dentists cure too much filling material at once and it can pull away from the tooth and create another cavity). He and his wife and the receptionists are all extremely warm, kind and fun. All around a great experience, highly recommended."
---
$2999 Dental Implant Special in Boston, Winchester, Brookline, Cambridge and Woburn MA. Save $1500! This special can be withdrawn without notice

What does an Implant Offer include?
A Dental Implant Special at DENTOLOGY in Boston and Woburn MA includes the surgical placement of a Dental Implant, the Implant abutment (prefabricated) and the All-ceramic Zirconia Implant Crown Only for a single tooth. If other treatments are needed there will be additional charges, such as for extractions, bone graft, sinus lift and temporary teeth.
Call for your Free Dental Exam and X-ray in Boston and Woburn MA (617)216-6440.

---
---