Rhode Island Residents Choose DENTOLOGY for Advanced, Minimally Invasive Dental Implants
---
Call to schedule a FREE Dental Implant Exam BEFORE your teeth are extracted 617-261-6440

---
---
3D - GUIDED IMPLANT SURGERIES.

When necessary, Digital Implant Planning and Surgical Guides are utilized by Dr. Andrews for precise implants placement and to make procedures minimally invasive for our patients.
Digital intraoral scanning , CBCT x-rays and 3D printing technologies used at DENTOLOGY help to prevent complications, decrease treatment time and reduce cost for implant related procedures.
We provide surgical guides at NO ADDITIONAL cost to our patients.
---
| | |
| --- | --- |
| 2-visit molar replacement with sinus lifting | What are Dental Implants? |
---
Am I a candidate for Dental implants?

If you have non-restorable tooth/teeth, or you have lost one, several, or all your teeth, then you are the candidate for dental implants. Find out how you can get your smile, confidence and quality of life back.

---

Why choose DENTOLOGY for Dental Implants?

As a Comprehensive Dentist, Dr. Anton Andrews is able to provide all phases, including restorative, for Dental Implant Treatments at our convenient locations in Boston and Woburn MA.

Advanced Surgical Training and extensive experience in all fields of Dental Implantology, including Bone Grafting, Sinus Lifts and Multiple Dental Implants placements allows him to complete a surgical phase in one visit in 85% of all cases.

Cutting edge surgical protocol - use of platelet rich fibrin, or PRF d

ramatically reduces post-operative discomfort, shortens healing time, accelerates integration of implants and grafts and decreases chances for most complications.

Dr. Andrews uses minimally invasive surgical and restorative techniques following Holistic and Biomimetic Principles where it is possible.

---
---
---
DENTAL IMPLANT SUCCESS STORY
---
Call Now (617)261-6440

Lower Molar Replacement with WIDE dental Implant

This healthy 60 y.o gentleman from Nashua NH came to DENTOLOGY WOBURN to inquire about $2999 dental implant special.

His lower first molar had been extracted and socket preservation was done by another dentist 6 months before he came to see Dr. Andrews for the implant consultation.

Despite a previous bone graft, the site required additional augmentation due to occurred bone loss. Andrews Advanced Augmentation protocol was used to augment bone outside the wide (7mm) implant during a single surgery.

Andrews RRR - Reverse Restorative Rehabilitation with ADVANCED DENTAL CAD-CAM manufacturing process was utilized to prevent black triangles between the teeth and to create ideal emergence profile.

Cavities on the remaining teeth were treated with conservative bio-mimetic, mercury-free composite white fillings.
---
When circumstances do allow, teeth replacement with dental implants could be done in two major visits.
This video features the surgical phase (the first visit) of the dental implant treatment.
Bio-mimetic, minimally invasive 1-hour tooth replacement surgery was performed by Dr. Anton Andrews.
Without any incisions, a broken tooth was removed, preserving the bone structure. An immediate dental implant was placed, along with a bone graft.
Platelet Rich Plasma (PRP), Platelet Rich Fibrin (PRF) packed with growth factors were utilized to reduce post -operative discomfort, swelling and to accelerate the healing.


---
Paul M.
"After years of going to the dentist and spending a lot of money on my teeth, I ended up having six teeth left on the top which kept on breaking. I saw a lot of different dentists to work on them and I got no satisfaction. Finally, I found Dr Anton Andrews. I went to his Boston office and he explained what he can do for me. I was so satisfied with the plan and went on having the six implants with thirteen teeth. I was so impressed with the whole process...did not have any pain. He did what he exactly have told me. Now, I cannot stop smiling which I was so hesitant to do before I got my new beautiful new set of teeth. I would like to thank Dr Andrews and staff for taking good care of me during the whole process. I recommend you to anybody for great dental work...."

---
$2999* Dental Implant Special Cost in Boston, Winchester, Brookline, Cambridge, Milton, Quincy, Medford, Somerville, Lexington MA. Save $1500! Regularly $4500
This special can be withdrawn without notice

What does an Implant Offer include?
A Dental Implant Special at DENTOLOGY in Boston and Woburn MA includes the surgical placement of a Dental Implant, the Implant abutment (prefabricated) and the All-ceramic Zirconia Implant Crown Only for a single tooth. If other treatments are needed there will be additional charges, such as for extractions, bone graft, sinus lift and temporary teeth.
Call for your Free Dental Exam and X-ray in Boston and Woburn MA (617)216-6440.
*Does not apply to front upper teeth implants (Teeth #6, 7, 8, 9,10,11)

---
---
Compare Dr. Andrews to other implant dentists/specialists
---
Other Dentists

---

Doomed to fail when
laws of Physics are ignored and physiological limits are violated.

Other Dentists do not place implants immediately after extractions. They wait 4-6 months and their patients loose bone volume (width). Then they use narrow implants (3-4 mm wide) to replace molar teeth. As a result of inadequate load from chewing, clenching and grinding, implant fatigues and fractures. Other dentists' patients have to go through 3-4 surgeries to replace their failing teeth with dental implants.


---

| | |
| --- | --- |
| | Dealing with narrow bone ridges, other dentists often times fails to create enough bone width for wide molar implants. Furthermore, they place whatever implants that may fit the narrow ridges such as small diameter implants (3-5 mm) on the molar site. As a result, narrow implants causes bone loss (white line) over time and ultimately fracture. (red line). |

---

Old techniques and outdated technologies

---

---

An estimated 99.9% of dentists still use intra-oral impressions and stone models to restore and design teeth and dental implants. This old school technique yields 40 micron precision (0.0016 inch) at its best.
Most dentist send their implant cases to dental laboratories for fabrication. They rely on dental technicians to make implant crowns and bridges. This dependency on technicians causes other dentists to loose control over design, materials, and quality of the final restorations.
Unfortunately, 95% of dental technicians simply do not have the appropriate training in dentistry. This could result in inadequately contoured crowns, poorly fitting implant restorations, inability to obtain aesthetic appeal with high performance function, and potentially causing failure of implants.



---

Dr. Anton G Andrews

---

Built to last!

Dr. Andrews places Implants Immediately after extracting teeth because the bone width is the widest around the teeth. Dr. Andrews uses no less than 6-7 mm wide implant diameter for molars. As a result his implants are much stronger and will NEVER fracture.
DENTOLOGY patients will have only one surgery to replace their failing teeth with dental implants. We offer a Life-time chip-free warranty on all-ceramic crowns.

---

| | |
| --- | --- |
| | Dr. Andrews uses advanced bone grafting techniques to create bone for the patients that is required for wide diameter implants. His wide molar implants have 300-400% more contact surface with bone and do not loose bone over time and will NEVER fracture. Dr. Andrews had completed this case with only ONE surgery. |

---

Advanced Dental CAD-CAM Technologies

---

---

(617)261-6440





Dr. Andrews is one of the most advanced CAD/CAM dentists in the world. He uses advanced intraoral digital 3D scanning technology with 10-micron precision (0.0004 inch) instead of old school impressions which produces a perfect replica for tooth restoration and implant placements.
All of his implant restorations are made model-less while utilizing Virtual Prosthodontics.
Designing all cases himself, Dr. Andrews retains 100% control over shape,proportions,emergence profile, materials and shade of dental restorations.
All cases are finished and quality check at DENTOLOGY in-house dental lab under direct doctor's supervision.



---
---
Alexander S.
"I lost one tooth a long while ago. Recently tooth next to the missing one cracked and became irreparable Before he started the procedure, Dr. Andrews clearly explained how it would be done. In one visit Dr. Andrews extracted damaged tooth, inserted two implants, and performed a procedure to increase thickness of the my jaw bone. No pain during the procedure, virtually no pain afterward. The entire process was completed in six months. Excellent job by Dr Andrews. I highly recommend him for all your dental needs."
---
Dental Implants FAQs
---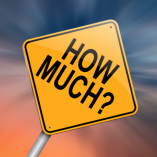 How Much Do Dental Implants Cost?
A
single dental implant
(including the fixture-implant, abutment and crown) can
cost between $3,000 and $7,000
.
The price of a dental implant depends on multiple factors. Among them are the following:
Whether the tooth is still present.
Volume of Bone Loss occurred due to infection or after teeth were extracted.
Anatomy of the area - Sinuses or nerves proximity etc.
Front vs Back tooth implant replacement cost.
Cosmetic challenges - high smile line, gum outline, temporary tooth replacement, use of custom implant components.
---
---
How Long Do Dental Implants last?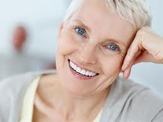 Long-term success rate for dental implants depends on multiple factors.
The most important one is the quality and quantity of bone.The more bone available, the denser the bone, the greater the chance of long-term success. As an experienced Dental Implantologist, Dr. Andrews recommends to start planning for replacement with dental implant
before the tooth is extracted
. The reason is simple - the bone is the widest around natural roots of the teeth. Without appropriate planning, after an extraction around 50% of the bone volume is lost within 4-6 months, usually in horizontal dimension.
The overall success rate in natural bone is 95%, though this falls to between 85 and 90% in grafted bone.
If a patient smokes it has been shown that they are statistically two and a half times more likely to have an implant fail than a non-smoker. Another factor responsible for the implant failure is the bad bite. Biting forces are extreme, especially during clenching and grinding at night (Bruxism). Bruxism can also destroy healthy natural teeth through wear, cracking and breaking. Dental Implants, due to direct integration with the bone, demand thorough articulation with antagonist teeth, as well as protection with a
night guard during sleep from clenching and grinding.
---
---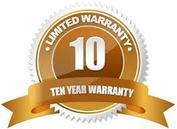 At DENTOLOGY we strive for perfection and satisfaction, which is why we are happy to provide you this warranty, something few other offices in Boston offer.Our goal is to provide our patients with a dental implant that will provide the most successful outcome long term.
Your Implant will work or Dr. Andrews will remove it and replace it - absolutely free.
In those rare instances when an implant does fail, corrective surgery such as bone and/or soft tissue grafting is often needed. If Dr. Andrews has to remove one of his implants, he will replace the implant and also perform any necessary corrective procedures at no cost.An implant is considered to be failure if it becomes mobile or if it has progressive bone loss equal or more than 50% .
If your Ceramic Full Contour Zirconia Implant crown chips , Dr. Andrews will replace it absolutely free. Life-time chip-free warranty on implant crowns.
Conditions and Limitations*
If an implant fails to integrate Dr. Andrews will replace it at no cost, one time only. If an implant requires a repair procedure, it will be done, one time only. An annual implant examination including x-rays or regular dental cleanings in DENTOLOGY office (when recommended) is an absolute requirement for this warranty to apply. This warranty does not apply to smokers or to persons who have, or who develop, an uncontrolled systemic health problem, such as, but not limited to, diabetes, autoimmune disorders, severe osteoporosis, or any condition requiring long term steroid use.

---
---
Due to poor integration with bone, we do not use dental implants fixtures made from Zirconia. Only Implant restorations are being made from Zirconia (ZrO2) with CAD/CAM technology.

What is Dental Zirconia?

Dental Zirconia is Zirconium dioxide (ZrO2). It is a compound of the element zirconium occurring in nature and has already been used for 10-15 years in prosthetic dentistry .Compared to regular dental porcelain Zirconia has incredible bending strength, high resistance and is fully bio-compatible. It is increasingly used in dentistry (posts, crowns, bridges and implants). Zirconia as a pure oxide does not occur in nature. It has been given the nickname "ceramic steel," and the scientific term is zirconia dioxide. This biomaterial is widely used in medicine and dentistry because of its mechanical strength as well as its chemical and dimensional stability and elastic modulus similar to stainless steel. A unique characteristic of zirconia is its ability to stop crack growth, which is termed "transformation toughening". The white is a basic color of Zirconia. Its biotechnological characteristics enable the production of bio-compatible, high-quality and aesthetic dental and implant reconstructions. Prettau Zirconia displays incredible density and smoothness. Thus it does not cause any wear on natural dentition. By contrast, regular porcelain crown or veneer will cause wear on natural dentition,due to its highly porous structure which acts like sandpaper.

---
---
---
---